Our exceptional, friendly staff is our greatest asset. They are excited about what they do, and they care personally about getting the best results for our patients.
Our receptionists will try to accommodate your busy schedule by finding appointments that suit your needs. We will help you understand your insurance coverage and if financial arrangements are necessary, we will be glad to help you develop a plan to make your vision care treatment possible.
Tammy is our Office Manager with more than 25 years of experience in the optical field. She is American Board of Opticianry certified (ABO). Her experience has crossed over into all aspects of the optical field. As our resident optician, Tammy is well versed in all lens types, materials and frames, which gives her the ability to fit and style each patient with the best possible eyewear for their individual needs. She also has the capability of making some prescription glasses the same day you have your exam.
Outside of the office Tammy lives life to the fullest spending time with friends, family and her little dog Missy.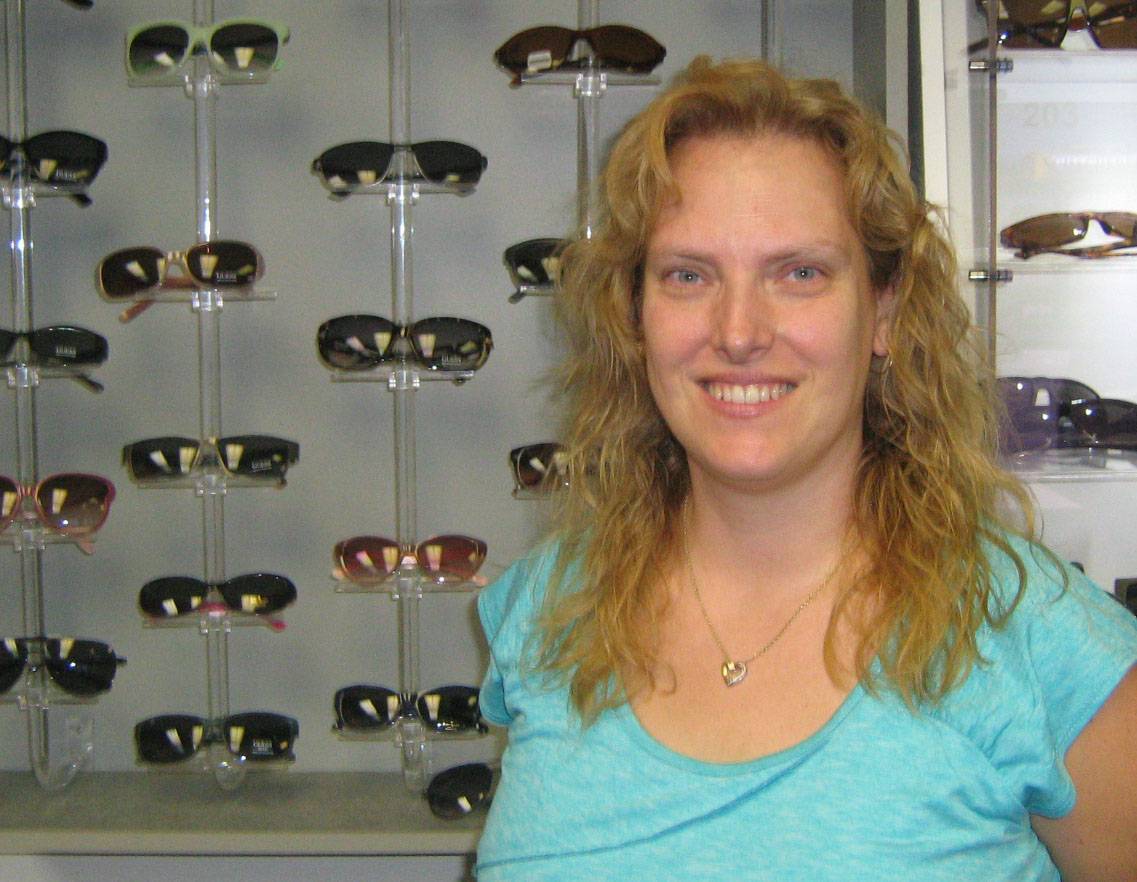 Sami handles the Contact Lens and Insurance. She handles all of your contact lens needs and teaches our new contact lens patients how to wear and take care of their contact lenses. Sami can also help you pick out frames and suggest lenses that fit with your prescription and lifestyle needs. She will make sure your insurance is billed in a timely manner and you're receiving the full benefits provided. Sami also preforms preliminary testing for Dr. Schacherer. She works more behind the scenes to make sure the office, computer, and websites are running smoothly.
In Sami's spare time, she enjoys drawing with pencil and charcoal, painting murals, gardening, kneeboarding and spending time on the lake with her family as well as watching a good movie with her loved ones.
Grace is our kind and friendly receptionist that performs preliminary examinations for Dr. Schacherer. These tests are done in our office before you see the doctor. They're designed to give the doctor some important information to help him better understand the condition of your eyes and vision. Grace is new to the field but really enjoys meeting and greeting our local residents.
In her spare time she enjoys cooking, reading watching movies, and taking care of her chickens, goats dogs and cats.